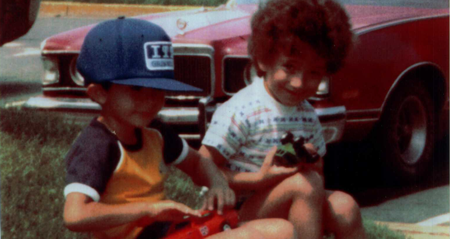 Imperial Auto Body is not just a name; it's a brand.
A brand that we have stood behind for a very long time. We are third generation in this business. Raffi's Grandfather was a master body technician, and his father started out as a master body technician, subsequently opening his own shop, which has been open for over 30 years. As time went by, my business partner and I both worked for my dad all throughout our lives.
Raffi and Anthony have been lifetime friends. Their parents were friends before they were born, and the two have been almost inseparable since, through every holiday, get together, and family event. Raffi earned a degree in Bachelor of Arts in English Literature. Anthony has a bachelor's degree in business. After graduation, they decided to take their skills and knowledge to the next level and open a collision repair shop. Anthony and Raffi invested heavily in their education in collision repair by taking all of the I-Car classes available.
Imperial Auto Body is a certified Gold status I-Car shop and all of our technicians are certified I-Car Platinum.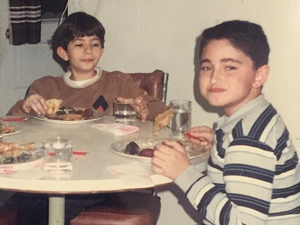 When we designed our shop, one of the first things we discussed is how much we disliked walking into a shops' office, and have it be dirty and dark; right away you feel unsure of leaving your vehicle. Your vehicle is an extension to your life. So when we built our shop, we designed our office to be a very modern, inviting, and warm. We want you to feel comfortable that your vehicle will be left in the right hands. When you walk through our front door and into our customer lounge, we hope you feel comfortable knowing you are leaving your car in the care of highly trained technicians and owners who really care about you and your vehicle.
We have invested in becoming a certified body shop for many OEM manufacturers. We strive to constantly educate ourselves with our growing market, and as vehicles add advanced technology and become lighter and more green, our staff upgrades their certifications. Case in point; we have invested in the technology, equipment and education to repair the many new vehicles using aluminum rather then (HSS) high strength steel.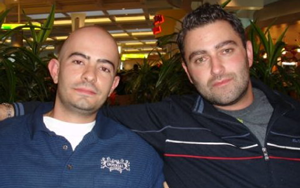 As Imperial Auto Body started setting the bar for the auto body repair industry, we decided to move into the Washington DC market. We opened our second location as Imperial Auto Body of DC. Our DC location caught on fast and the business is growing rapidly. In our continuing efforts to focus on our customers, we also opened a satellite office in Bethesda, Maryland making it easier and less disruptive to our customers workday. Customers can schedule estimates, drop offs and pickups at our Bethesda location. We strive to accommodate all our customers in the tristate area.
We are a family owned and operated business, we take pride in our work, and treat your vehicle as if it is our own. We're going to take this business to a whole new level, our motto is "Qualified people performing Quality repairs". All of our work carries a lifetime warranty.